Welded assemblies & Fabricated parts supplier from India - Pimpri-Chinchwad
Monday, 1 January 2018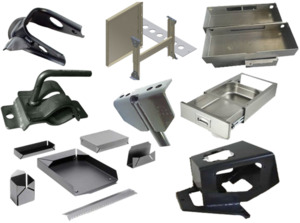 Item details
City:
Pimpri-Chinchwad, Maharashtra
Contacts

Anil Patil
Item description
Welded assemblies & Fabricated parts supplier
"INCOEXCO - Intercontinental Exim Corporation Company" was incorporated in 2012, A global sourcing company for automotive/ non-automotive engineering components from India. We are well renowned Welded assemblies & Fabricated parts supplier, manufacturer and exporter from India. Our highly experienced team not only will recommend the changes needed to achieve your goals but will follow through with you into actual implementation of products. Our far reaching range comprises of fabrication parts, welded assemblies parts, sheet metal welded components, sheet metal welding parts, welded parts manufacturer, metal fabricated components, welded parts products exporter, welded assembly parts supplier.